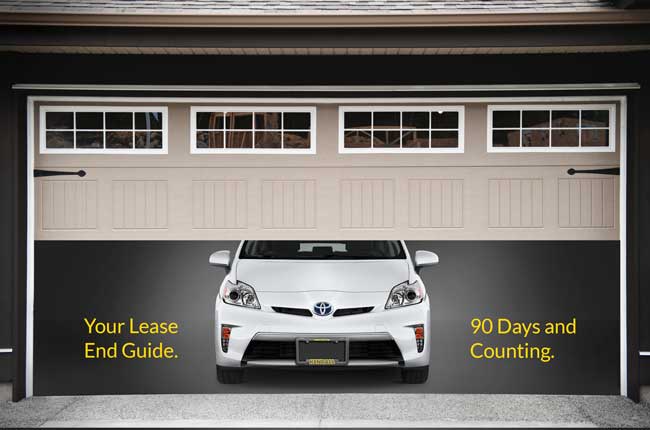 Your Toyota lease is about to end. As you head into the final 90 days, there are steps to take and decisions to make. Rest assured, we are here to help keep things simple and easy.
---
RESEARCH: Start reviewing your options 60-90 days before your final payment.
Option #1: Lease a new vehicle. Whether you simply want a brand-new edition of the Toyota you are leasing now, or you want to explore other models, this is a great opportunity to do some research at Kendall or online.  You may also want to schedule a test drive of the models you are considering.
- Also, bring your current vehicle in for an early final inspection, as that will give you the opportunity to fix or repair any item found during the inspection. See your vehicle lease guide for full details.
Option #2: Purchase your current vehicle. Love your current vehicle and wish to make it your own? No problem. Call your lease finance company or contact us to determine the pay-off (residual amount) and then arrange for new financing through Kendall or your bank or credit union and pay off the remaining balance. Now you own it.
Option #3: In some instances it is possible to extend your lease for a few more months or up to two more years. This may appeal to you based on your situation at the time. Contact us.
Option #4: Trade your vehicle in on a different vehicle. Remember that your residual value may be less than what a dealership is prepared to pay for it, which means you owe the difference. The benefit of trading your vehicle is that the dealership can take care of all of the paper work and you would own the new vehicle.
---
INSPECTION: Familiarize yourself with the condition of your vehicle 30-60 days before the final payment.
Complimentary Pre-inspection: In preparation of your lease-end, we recommend taking advantage of our complimentary pre-inspection service, and here's why.
Convenience - Just bring your vehicle by, or for faster service, call and schedule a time to have your vehicle inspected by a Kendall inspector.
Informative - Knowing the condition of your vehicle before your lease is up allows you to make well-informed decisions regarding your vehicle.
Thorough - A definitive condition report, itemizing excess wear and tear will be given to you shortly after the inspection. This gives you the information your need to determine what (of if) repairs need to be performed before vehicle turn-in.
---
WEAR & TEAR GUIDELINES: If you elect to return your leased vehicle, it will undergo a final inspection. 
If there is damage exceeding normal wear and use, you may be charged. To better understand what is considered excessive, check online with your leasing group or organization, or review the lease-end packet you should have received in the mail.
Examples of excessive wear & tear generally include, but are not limited to the following items. SEE YOUR LEASE-END DOCUMENTATION FOR SPECIFIC ITEMS:
Seat cuts, tears and stains

Burn holes in upholstery

Missing keys, remotes, parts or accessories (shift knobs, headrests, etc.)

Broken or malfunctioning parts or equipment (turn signal stalks, controls, etc.)

Dents in body work or bumpers

Scratches that penetrate the paint and are generally longer than one-inch

Scratched/curbed bumpers where the scratch has gone through the paint

Cracked or broken glass

Broken mirror glass

Excessively worn tires

Damaged wheels or missing hubcaps

These are guidelines and vary by manufacturer and Lease Company, please check your lease for specific items pertaining to your vehicle.

 
---
FINAL DAYS: In the last 0-30 days prior to your lease end there are several steps you can take to make the entire process simple and pain free.
Step #1: Schedule and make any required repairs. Schedule a turn-in appointment at your originating dealer (if possible - or you can usually turn-in your vehicle at any authorized brand dealership if needed). Return your vehicle at the appointed time and pay any remaining amounts owed under your lease (mileage penalties and excessive wear and tear fees).
Step #2: We hope you enjoyed the convenience of your current lease, now it's time extend your lease, trade your lease vehicle or buy or lease a new vehicle. Ask your Kendall representative to give you a hand.